We often arrive to help customers with computers not booting or computer running very sluggish only to find out that the hard drive is dead or on its way out. This can easily be a quick one or two hour repair if there is an automated backup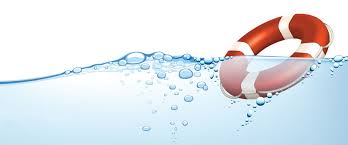 image in place. Without a backup it ends up being much longer and more expensive (if the data is retrievable). Save yourself the stress and money, let PC in a Pickle handle the technology piece of your home or business continuity plan.
Here are the 4 steps to our technology Backup & Recovery process:
Detection: We get up to speed about your technology processes and equipment.  We learn about which technology is critical to keep your business running.
Plan: We make your technology Backup & Recovery Plan.
Backup: We set up your Automated Backup – software, hardware and backup process to backup your data and clone your system(s).  The important thing to understand about our backup process is that we do it in a way that makes recovery FAST.
Checks: The automated system will alert you if there are any skipped or failed backups.
Benefits of Our Backup Services:
Automatic – Replace time-consuming, manual and error-prone desktop/laptop recovery processes with fast, reliable, automated system recovery. This requires no human intervention and is literally "hands-free".
Reliable  – We utilize industry-leading backup software which has been thoroughly tested and proven to be reliable.   We will setup your local and remote backup and recommend an automated backup schedule.
Easy to Recover – Recover what you need, when and where you need it, including individual files, folders or complete systems are backed up in a way that allows a restore from any recent backup.
Easy to Manage – No management is required on your end, we will do it all for you.
Secure and Efficient – Dramatically minimize downtime and avoid disruption and employee productivity losses.
Emergency Support – Call us. In the case of an outage we will dispatch a technician within hours and start the recovery process.  If no outage has occurred, and all that is needed is file recovery, we can handle this remotely within minutes.
Offsite Backup Options – Unlike conventional backup methods, your critical data is encrypted (128-bit), compressed, and then uploaded to a remote server, guaranteeing security. Your backup files are held safely and securely offsite in case of a fire or burglary.