Your satisfaction is our first priority.
Perfection in all of our offered services is what every one of our experts strive to achieve. We are certified and continue to stay current in the fast-paced, ever-changing world of technology. Because of our commitment to excellence, we have the confidence to provide you with a complete NO RISK guarantee. If your problem is not able to be resolved, and the issue is confirmed unfixable by one of our advanced technicians, you will be refunded the total amount on your part.
30 Day Warranty
Trust is an important part of every relationship, and we believe trust should be earned not given. For this reason PC in a Pickle will never ask you for your credit card number or banking information over the telephone. All payments are done in person, mail or directly on our website. If we cannot provide the service that is requested, you are entitled to a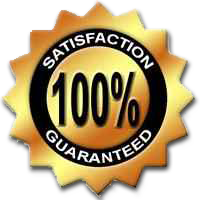 refund. Our technicians stick with you 100% of the way and will do everything in their power to make your situation right. We perform a thorough diagnostic check after each and every one of our services verifying that everything is working as it should. We also go through a full system walk through with the customer once the service has been completed. After we have completed the job you still receive a 30 day warranty with all of our services.
We are the experts, and therefore; there should be no risk involved for you. If we feel we cannot fix it, you are entitled to a refund.