Would you like to improve the performance of your IT system?
Most problems could be as simple as regular maintenance.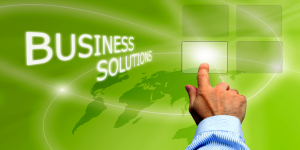 Don't wait for your computers or network to fail you!
Regular maintenance can prevent computer emergencies, save from costly downtime and improve your system performance. 
Just like with any type of equipment, computers and networks require regular maintenance.
We aim to make maintaining your computers and network simple and straightforward.
In addition to standard system maintenance that we recommend to all customers, we also evaluate your entire network and computer systems to determine how to best maintain all your technology needs.  We will also create a master "Maintenance Guide" that our technicians will follow regularly.
Benefits of our Maintenance Plans include:
Improve System Performance! Complete monthly maintenance for your entire IT system.
Tailored to your business. We will revise our plans to cover your business and technology needs.
FAST! Most of the work can be performed remotely through a secure connection, which saves from having to make an on-site service call.
Saves you money! On-site visits are scheduled only as needed for maintenance work that can't be performed through remote connections. Maintenance plans include discounted rates and no travel fees.
Plan A:  Remote Service Package: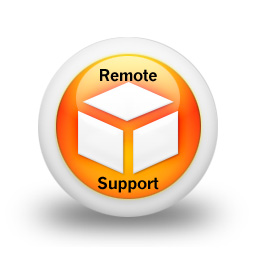 Computer Check
Data Backup Check

Plan B:  Remote & On-Site Service Package:
Computer Check
Data Backup Check
Network Maintenance
Security & Virus Assessment
Power Protection Check

Take advantage of what you have and preserve your technology investment. Desktops computers, laptop computers, servers, printers and network equipment that work just as they should….it could happen with your business!  Call us at (407) 350-2942 or contact us to learn more!
Services

Description

Plan: A and B

Computer Check

• Regular remote monitoring of workstations / desktops / laptops.• Monitoring includes security updates, hard drive space, memory & CPU usage.• If slowness problem is detected on our end from monitoring tools, we contact you to see if you are experiencing the same. Then will remotely troubleshoot with methods such as virus clean up, disk defragmentation, removal of temporary files, etc, in an attempt to make your computer run faster. If problems still occur after our efforts, we will contact user to determine other fixes such as removal of unwanted programs, or if an on-site visit is necessary.

Result is finding slow, unstable hardware and improving of speed and performance.

Both Plan

A and B

Data Backup Check

If using Automatic Backup Solutions (a service we recommend):• A Daily Log is automatically generated of the backup process from the software. If multiple 'backups missed' or 'failed' logs are found, we will automatically troubleshoot.• If a problem is detected we will begin troubleshooting and correct the problem ensuring a "back-on-track" backup routine.If using another backup solution (such as tape or hard drives):• Quarterly remote review of your backup process and files to determine if data is accurately being recorded and stored.• If a problem is detected, we will remotely troubleshoot and, if necessary, an on-site visit will be scheduled.

Result is ensuring accurate back up of the files and information critical to your business. And being prepared should the worst ever happen!

Both Plan

A and B

Network Maintenance

• Annual on-site visit to maintain all network related devices.• Service includes making sure all devices are connected and functioning properly, installation of latest firmware (software that updates hardware) and rebooting of all devices.

Result is preventing potential downtime with hardware devices and improving network performance.

Plan B

Security & Virus Assessment

• Quarterly remote check of firewall (software Windows-based and hardware firewalls) to make sure they are enabled and functioning.• Annual on-site visit to discuss and review security policy including passwords, data encryption, anti-virus & firewall status, and update any components necessary to provide optimal security.

Result is preventing potential intrusions to the network and protecting crucial company data.

Plan B

Power Protection Check

• Semi-annual on-site check and testing of UPS* battery backup devices and surge protectors for all critical computers, servers, network devices and phone system.*uninterrupted power supply*

Result is minimizing downtime and improving protection of your equipment.

Plan B
Program Requirements:
High-Speed Internet Connection
You may need an initial on-site visit to configure your computer/server and setup a master maintenance plan.